Nov 15, 2021
Making team members a priority is the key to promoting productivity in an agile environment. After all, the fifth principle in the Agile Manifesto states that projects should be built around motivated individuals.
In our blog post on motivating agile teams, Jim Camden stresses that providing support through empathy, encouragement, and feedback can go a long way. Workers feel valued when they get to engage with company leaders in meaningful ways.
Mental health is another thing that agile leaders need to support. When your team is happy and mentally well, they can increase productivity and improve project outputs. While you don't need to play therapist, it will help to provide team members tools that can help them manage anxiety and relieve emotional distress. The online resources listed below can empower employees to take care of their mental wellbeing.
Psycom Quizzes
Psycom.net provides online self-evaluation tools for common mental health disorders such as depression, generalized anxiety disorder, bipolar disorders, and substance abuse. Though the results of these quizzes cannot be used in place of a clinical diagnosis, they can help individuals recognize problem points and determine whether further assessment is necessary. This way, the team gets to detect issues before they get too severe. Additionally, the website provides resources for mental health support, such as fact sheets, articles, and self-help guides.
Radical Acceptance
Self-evaluation and improvement is a key part of agile project management, as stated by the twelfth principle of the agile manifesto. However, self-evaluation can become unproductive when it turns into excessive self-criticism. Agile team members can learn to overcome their self-judgments by studying the concepts taught in Radical Acceptance – Embracing Your Life With The Heart of a Buddha. Here, famous psychologist and spiritual teacher Tara Brach gives readers stories and guided meditations that can help them develop the self-compassion needed to overcome shame. The book is available in both e-book and audiobook form.
Headspace
Meditation helps teams become more mindful and focused, which, in turn, helps them adapt to industry changes quicker. In the e-book The Headspace Guide to Meditation and Mindfulness, former Buddhist monk Andy Puddicombe unravels the science behind meditation. The resource contains a wide variety of meditative exercises readers can use to cope with different emotions, such as stress and anger.
Additionally, readers can try Andy Puddicombe's Headspace mobile app to gain access to a comprehensive library of meditative exercises. Because most meditations last less than a minute, agile team members can easily work Headspace exercises into their work routines. Doing these exercises consistently can help agile team members improve every aspect of their minds, including work productivity, concentration, and stress relief.
Youper
Chatbot app Youper uses AI technology to put mental health management right at the user's fingertips. When users open Youper, they're led to a chatroom, where they're encouraged to share their thoughts and their current emotional state. Then, Youper analyzes the data the user offers and prescribes appropriate treatments, ranging from cognitive behavioral therapy techniques to breathing exercises.
The app also contains a journal log that users can use to record thoughts and emotions, and additional screening tools that help identify risk factors for depression, anxiety, bipolar disorder, and other mental health issues. These additional tools can help users track their progress when it comes to mental health. According to Dr. Jose Hamilton, the creator of Youper, 80% of Youper users report a decrease in negative moods after talking to the AI.
Agile team members are the backbone of any product development project. By providing them with the resources they need to protect their mental wellbeing, agile team members can reduce stress, improve concentration, and increase efficiency for agile projects.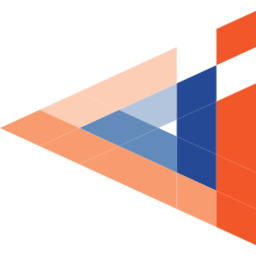 Exclusively written by Regina Frost for iconagility.com
Contact us to learn more about coaching Agile Teams and how to improve your companies Business Agility.