Early registration automatically gets you $0 off of the normal registration price! Early registration discounts end 2 weeks in advance of the first training day.
The Agile Marketing with SAFe® course teaches teams how to apply Lean, Agile, and SAFe practices and principles.
In this 1-day course, remotely delivered over two, 4-hour sessions, students use a combination of hands-on activities, introspection, and guided exercises to help teams build collective muscle memory and alignment. The course culminates with an activity that allows attendees to apply SAFe in their own real-world environments.
Attendees will choose from one of three activities in which to apply their learning after class:
Applying a hypothesis-driven approach to their work
Creating a plan on how to organize cross-functionally
Implementing at least two Agile practices into their work
Explain how marketing teams benefit from adopting Agile and SAFe

Describe how to create an Agile marketing team

Organize a marketing team around value 
Use techniques for integrating marketing into an Agile Release Train 
Adopt a hypothesis-driven approach in marketing
Break down initiatives into smaller, testable parts
Be Agile

Module 1: Agile Marketing for Business Agility
Module 2: Building Agile Marketing Teams 

Join the Value Stream

Module 3: Supporting Operations
Module 4: Supporting Development 

Specialize the Principles and Practices

Module 5: Applying Validated Learning
Module 6: Learning Incrementally
Marketing Teams with some knowledge of Agile and/or SAFe®
Ideally 8 – 25 participants (internal to a single company)
Full Price: $0.00
Early Bird Price: $0.00
Email sales@iconagility.com for more information about group discounts or private training.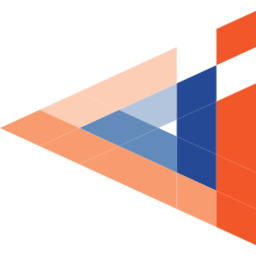 Interested in Private Group Training?
Discounts available for remote or on-site courses. Let us know!
Next Steps in Your SAFe® / Agile Journey
Review our additional guidance, training, and resources for your transformation from ICON experts.
Take Your Agility to the Next Level
Review our Advanced Agility & Extended Offerings with one of our Experts
Learn Planning Tips From Our Experts
Review these tips for a smooth transformation
Get Educated in Our Public & Private Training Courses
Register for public or private training
Enhance Your Agile Knowledge Through The ICON Blog
Gain insight from our industry experts