Early registration automatically gets you $0 off of the normal registration price! Early registration discounts end 2 weeks in advance of the first training day.
Agenda – Day 1
Introduction to Customer-Centricity & Design Thinking (~2 hours)

Customer-Centricity and Design Thinking Concepts
Explanation of the process & key success factors
Exercises to with audience to boost creative confidence
Brief overview of workshop activities

Understanding the Customer – Empathize; Who are we designing for? (~ 4 hours)

Define Customer & Run Focus Groups
Define Customer Personas
Build Persona Empathy Maps

Understanding the Problem (~1 hour)

Clearly articulate the problem or challenge participants will be addressing
Engage participants in an empathy-building activity to better understand the end-users
Divergent Activity: Participants rephrase the problem statement based on persona(s)
Convergent Activity: Presentation of Problem Statements
Reflection and Discussion
Agenda – Day 2
Ideation, Part 1 – Generate Ideas and Potential Solutions (~ 1 hour)

Divergent Activity: Participants brainstorm ideas and potential solutions
Convergent Activity: Presentation of Ideas

Feedback: Are the ideas good? Useful? Why? Why not?

Refine the solution. Incorporate ideas into one single solution
Reflection and Discussion

Ideation, Part 2 – User Journey Mapping (~ 2 hours)

Define the steps and activities in the customer's experience
dentify goals, pain-points, emotions, insights
Refine the solution based on the Customer's journey

Prototype and Test Ideas (~ 2 hours)

Divergent Activity: Rapid Prototyping (= rough and fast); each participant creates a prototype of the most popular idea in form of a storyboard with card

How would the life of the target user look like with the new service or product?

Convergent Activity: Sharing individual prototypes with team members

Creating one common prototype for the team

Testing: Are we solving a relevant problem and is the proposed solution desirable?
Make adjustments based on feedback

Define User Stories for Minimum Viable Solution (~ 1 hour)
Conclusion & Key Takeaways (~30 minutes)
Using a practical hands-on approach, this workshop will support Upwardly Global in the sketching, conception, and early development of an innovation challenge. First, we will expose students to concepts and principles of customer-centricity and design thinking and its importance in problem solving. Then, using an Upwardly Global context, we will use these concepts for problem identification and reframing and insight generation. Finally, through brainstorming, prototyping, and testing we refine ideas to form viable solutions.
Full Price: $0.00
Early Bird Price: $0.00
Email sales@iconagility.com for more information about group discounts or private training.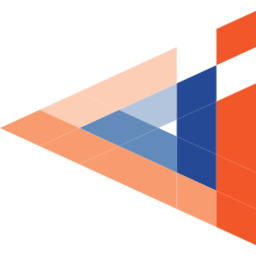 Interested in Private Group Training?
Discounts available for remote or on-site courses. Let us know!