Early registration automatically gets you $0 off of the normal registration price! Early registration discounts end 2 weeks in advance of the first training day.
In order to enable Continuous Delivery, the organization must Align to Value Streams, then optimize the Delivery Process from Concept to Cash. Agile addresses the Concept to Code process. DevSecOps addresses the Code to Cash process, which is enabled by the Deployment Pipeline. ICON's DevSecOps Discovery Workshop and DevSecOps Solution Workshop lead the organization through a practical and engaging approach to kicking off a DevSecOps Transformation the right way. These workshops are customized activities specific to a client's unique needs. 
The DevSecOps Discovery Workshop (Day 1) examines the organization's current-state deployment pipeline and establishes baseline performance metrics. This achieves a fact-based understanding of delivery health and aligns the organization on the highest-value opportunities for improvement. 
The DevSecOps Solutions Workshop (Day 2)  builds the vision, strategy and teams that will guide and execute the DevSecOps transformation. This achieves organizational alignment on the target-state deployment pipeline and the road map that will chart the journey.
Day 1 | Discovery:
Define your current state deployment pipeline
Identify major pipeline pain points & root causes
Identify high-value opportunities for improvement
Develop actionable takeaways and artifacts
Day 2 | Solution:
Review DevSecOps concepts & ICON's approach
Define the DevSecOps vision & key metrics
Review DevSecOps Discovery Workshop results
Define a target state deployment pipeline
Identify and prioritize DevSecOps Epics
Staff the DevSecOps Transformation Team
Setting the Context



Mapping your Deployment Pipeline
Identify Constraints
Brainstorm Solutions
Senior Dev and Ops Leaders
Senior Technical Practitioners

Full Price: $0.00
Early Bird Price: $0.00
Email sales@iconagility.com for more information about group discounts or private training.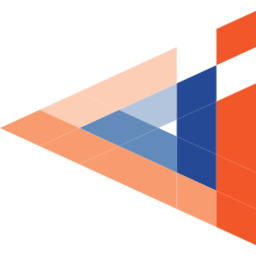 Interested in Private Group Training?
Discounts available for remote or on-site courses. Let us know!
Next Steps in Your SAFe® / Agile Journey
Review our additional guidance, training, and resources for your transformation from ICON experts.
Take Your Agility to the Next Level
Review our Advanced Agility & Extended Offerings with one of our Experts
Learn How To Succeed with DevOps
Review these tips on embracing DevOps concepts beyond Automation
Take A Deep Dive Into The Continuous Delivery Pipeline
Gain insight on how to apply DevOps effectively to your value streams in this 4 part series
Enhance Your Agile Knowledge Through The ICON Blog
Gain insight from our industry experts