Early registration automatically gets you $200 off of the normal registration price! Early registration discounts end 2 weeks in advance of the first training day.
Guaranteed to run
Dates & Locations
Date
Instructors
Register

Nov 07, 2023




Nov 08, 2023


9:00am-1:00pm

LIVE, VIRTUAL
(Central Time Zone)
All our trainers are SAFe certified Program Consultants and/or Trainers, SPCs and SPCTs, and have hands-on experience with Agile and Scaled Agile, Inc.
Register

$795.00

19 days left to receive the "Early Bird" Discount! Hurry up and register today!

Guaranteed to run
The Agile HR Explorer certification course is a one-day, facilitator-led class for HR professionals interested in Lean-Agile. The certification is provided by Just Leading Solutions.
*ICON presents the course over two, one-half day morning sessions.
The Learners will explore the new world of work and HR and learn how and why Agile is instrumental in creating more stable, responsive, and successful organizations. All content and teacher notes are designed for an HR audience.
At the end of the course, you should be able to:
Identify the changing nature of work and its impact on HR
Explore the world of Agile and learn how to apply agile values and principles
Find out about Agile HR and the difference between Agile4HR and HR4Agile
Discover key Agile HR themes and their relevance to HR Practices
Gain insights from practical examples and case studies
The New World of Work & HR – explore the latest revolution of work and its disruptive impact on organizations and HR
Agile Foundations – covers the history of Agile, its values, principles, and underlying concepts
Introduction to Agile HR – explains the meaning of Agile HR, and Agile4HR vs. HR4Agile
Mini Case Studies – practical stories to help learners apply the newly gained knowledge
Practices and Themes – guidance for applying agile values and principles to different HR practices
Attendees typically include:
HR Business Partners, HR Champions
HR Generalists, HR Professionals
HR Managers, Specialists and Consultants in Organizational Design, Talent Management, Compensation and Benefits
Talent Acquisition and Staffing Managers
HR Communication and Employee Relations Managers
SHRM-CP, SHRM-SCP Professionals
1 day; taught over two half-day sessions
Full Price: $995.00
Early Bird Price: $795.00
Email sales@iconagility.com for more information about group discounts or private training.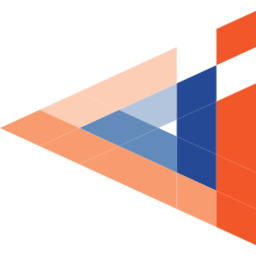 Interested in Private Group Training?
Discounts available for remote or on-site courses. Let us know!